FarSite expresses heartfelt condolences to the Royal Family
The whole company were sad to hear of our Queen's passing on the 8th September 2022. The longest reigning monarch in British history her majesty was an icon and above all else a constant fixture for the Commonwealth to admire and look up to over the last 70 years.
FarSite were awarded the The Queens Award for Enterprise in 2009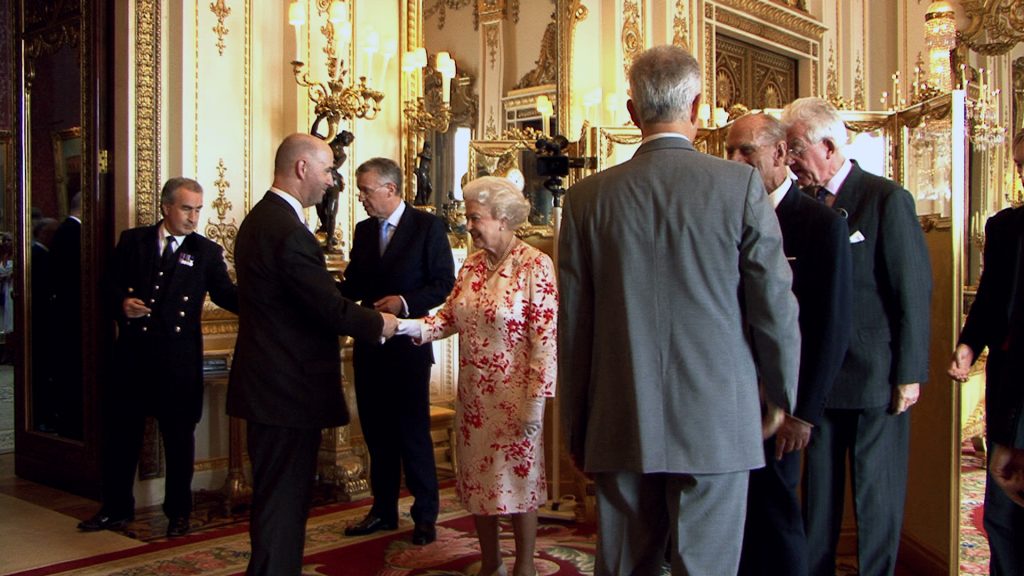 The Queen had a keen interest in business and FarSite were proud and honored to share a few minutes of her Majesty's time in 2009. With Prince Phillip by her side she took a genuine interest in how FarSite provides communication products to the military.
Some years back Dermot and I had occasion to go to Buckingham Place with some other business leaders and to meet with the Queen the of Duke of Edinburgh and some government ministers. After the initial formalities were over the Queen came over to us and asked about our business. After giving a general overview I explained we supply to the Military with communications products her interest picked up and she want to know more details about what we supply. Those few minutes spent talking made a lasting impression on me that she would take the time to show interest and discuss our business and our aspirations for the future in such a friendly an engaging manner. I have such respect and admiration for her majesty that she put her duty to the crown and role as Queen for her entire life, RIP.

Steve Scott – Managing Director 1998 to 2021
It was an immense honour for FarSite Communications to receive The Queens Award for Enterprise and an absolute privilege to be invited to Buckingham Palace to meet Her Majesty The Queen and other members of the Royal Family. We were introduced to The Queen and Prince Phillip in a reception line along with other award recipients. It was a surprise and a delight to have an opportunity later in the evening to meet in a small group with other recipients to directly discuss our businesses with Her Majesty. She was very interested in what we all did, praised award recipients for our International Trade achievements and expressed special gratitude for our efforts supporting the work of the armed forces. It is an occasion I will never forget and we express our condolences to the Royal Family at a sad time for them.

Dermot Smith – Current Managing Director
We warmly welcome King Charles III to the throne and wish him and the Queen Consort many happy years serving the United Kingdom and Commonwealth.
RIP