nPod proves its diversity successfully monitoring flood zones for Knowsley Council
Overview
Since December 2018 FarSite have been working with KaarbonTech and Tarmac to provide Liquinet, an innovative flood warning system for Knowsley Council.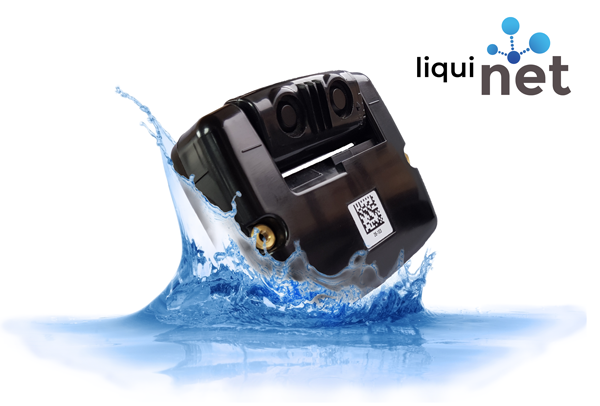 Capitalising on a wealth of in-house expertise and years of nPod development the solution has been a huge success giving early warning to operatives who can take preventative action.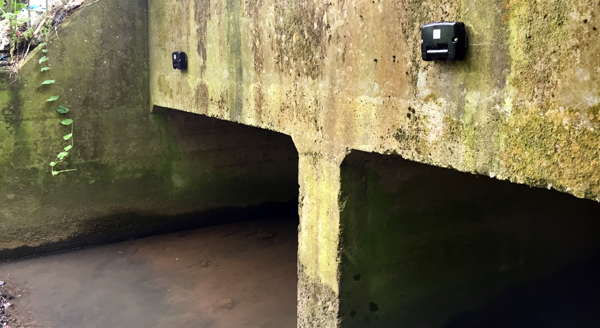 The Problem
Whiston Lane in Knowsley has been subject to a major flood event in December 2017 caused by intense/prolonged rainfall. Investigations were carried out and further monitoring was needed.
The Outcome
During last 9 months of monitoring a number of near flood events occurred where levels past the alert level. However in June 2019 the water levels surpassed the alarm level and the council were able to respond. Flood sacks were issued to residents and a pump was prepared should the level continue to rise. On this occasion the level started to fall a few hours later and the teams stood down.
Darren Sephton – Knowsley Council
Having all this data to hand is incredible. Kaarbontech set the alarms on the gully sensors and the culvert to actually ring us when levels where getting dangerously high. This wasn't a standard solution but Kaarbontech worked tirelessly to give us what we needed to prevent further flooding in the area.
Solution overview
Liquinet's Flood warning system monitors the water level inside drainage gulley's, culverts and under low bridges. As water levels raise past set thresholds our nPods immediately connect to the management platform so that warning messages can be sent by email, text or WEchat to the relevant teams.
nPod Sensors
FarSite has complete control over the performance and setup of nPod's ultrasonic sensors. This flexibility allows our sensors to monitor various types of bins but also water levels inside gully's, culverts and under bridges.
FarSite have optimised the nPod to detect the water surface to high degree of accuracy up to a distance of 4m. The nPod can also detect when it is underwater.
nPod is IP67 rated and has been tested to much tougher levels ensuring regular submersion in flood water is no problem and is to be expected.
nPod's large internal antenna allows for reliable connections under gully drains at road level.

"Having confidence in the accuracy of the data and a system that reports against high risk or prioritised areas allows us to make swift decisions. With proactive decisions we were able to avert any possible danger to the properties in the area. In doing so it also regained the trust of the residents in Knowsley"
HUB Management Platform
The management platform provides the essential functionality for flood warnings;
Displays current water levels
Displays historic water levels graphically
Remotely alter configuration of sensors
Setup and manage flood alerts to key operatives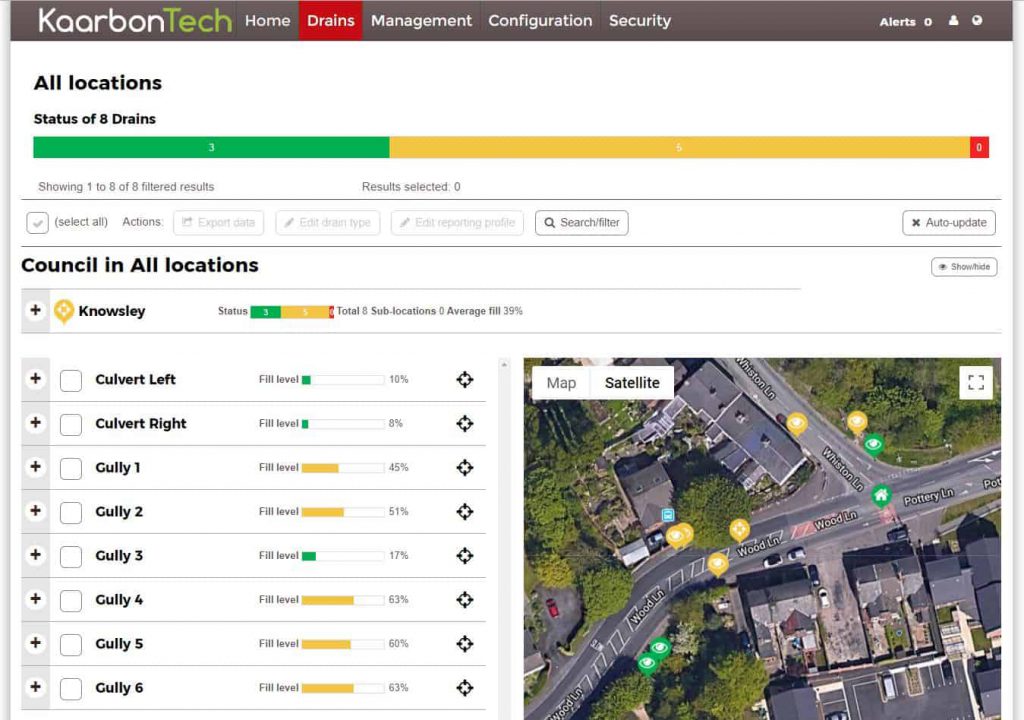 Kaarbontech
Gulley and asset management specialist KaarbonTech have a wealth of experience and have deployed and managed the first gulley sensor project with Liquinet which is now expected to expand.
If you would like to deploy your own flood sensors then get in touch with KaarbonTech's experienced team about using our Liquinet flood sensors.
About FarSite Communications
FarSite is the developer of the smart city focused netBin waste monitoring product suite, Liquinet flood sensors and has also developed wide variety of data communication products and services for the business sector. These products include Gateways and M2M / IoT products, supplied through a global network of distributors, with products shipped to over 100 countries.
The company is based in Basingstoke UK and Guangzhou, China and can boast export sales to a highly prestigious international client list. These include some of the world's leading names in the banking, government, aerospace, military and retail communications sectors.
FarSite is a past winner of the Queen's Award for Enterprise – International Trade category
Press information from:
Lloyd Scott, FarSite Communications Ltd.
T +44 1256 330461