Draffin Street Furniture is the latest company to expand it's technology offering by selling the innovative netBin solution
Draffin are well known for providing unrivalled quality street litter bins throughout Australia, now they will be offering cutting edge technology with the netBin smart waste management solution.
FarSite are thrilled to bring this exciting new partnership to fruition, it will continue to bring the netBin product into the heart of Australia's smart cities for years to come.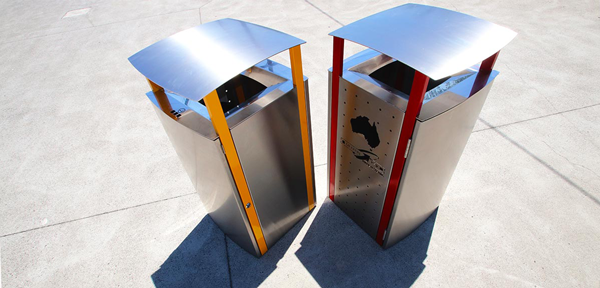 netBin sensors can be retro fitted to existing litter bins and be deployed on newly manufactured Draffin containers giving valuable management information to the local council's of Australia.
netBin provides fill level reporting, location tracking, temperature and usage statistics for managers that have full visibility over an entire bin fleet, regardless of the bin, container type or size.
netBin also play a key role in preventing misuse, reducing risks such as fires and ensuring that traditional bins never become overfull and are only emptied when full, increasing the efficiency of waste collections.
Draffin Street Furniture's Managing Director, Ian Draffin on FarSite –
"At Draffin we believe that the success of our business is reliant on an absolute dedication to quality and service. A lot of boxes had to be ticked, so we put the sensors through some pretty rigorous testing – we wanted to ensure the smart bin solution we offer our customers is the best on the market. FarSite and the netBin suite are clearly the right choice and we are very excited to work together to offer our customers this solution".
Steve Scott, Director at FarSite Communications, adds:
"We are delighted that netBin has been selected by Draffin for their smart bin product offerings. Draffin are renowned for the manufacture of quality products, customer support and is a company we particularly wanted to be in partnership with as they reflect the same ethos as FarSite. They certainly put netBin through it's paces during their competitive selection phase and particularly pleasing that the quality and breadth of the netBin product range was well recognised."
About FarSite Communications
FarSite is the developer of the smart city focused netBin waste monitoring product suite and has also developed wide variety of data communication products and services for the business sector. These products include Gateways and M2M / IoT products, supplied through a global network of distributors, with products shipped to over 100 countries.
The company is based in Basingstoke UK and Guangzhou, China and can boast export sales to a highly prestigious international client list. These include some of the world's leading names in the banking, government, aerospace, military and retail communications sectors.
FarSite is a past winner of the Queen's Award for Enterprise – International Trade category
Press information from:
Lloyd Scott, FarSite Communications Ltd.
T +44 1256 330461